Must-See Areas in Israel
Despite the fact that Israel is a small country, there is so much to see, and during a short visit only a few days long
it is most likely that you will not manage to see it all. It has different mountains, rivers, deserts, viewpoints, cultures and religions, and is considered by travelers from all over the world to be a rich and attractive mosaic. So how do you nevertheless plan a
trip to Israel
? How do you know which areas you must visit and which you could skip and save for your next visit? We have listed a few areas we feel are a must when visiting Israel, those you simply can't pass on.
A trip to the Upper Galilee
The Upper Galilee, in the north of Israel, is one of the most fascinating and favorite trip locations of
Israeli travelers
and tourists from around the world. The area includes numerous hiking trails of various levels of difficulty, cold-water streams and rivers to refresh you throughout the year, gorgeous flower blooms, great food, historical sites and interesting stories. We would be happy to help you plan a self-guided trip in the Upper Galilee according to your preferences. Our trips are suitable for anyone who wants to travel independently, at his own pace without having to rely on a guide. We will make sure to supply you with the most advanced technologies that will keep you safe, and will see you through from afar the whole way and answer any need that may arise.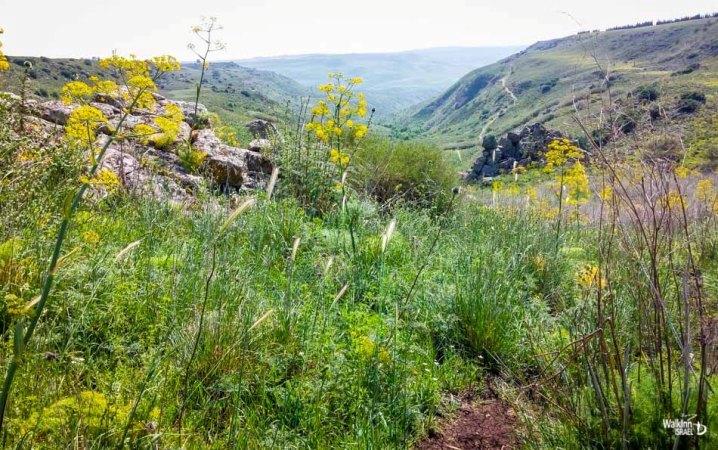 Views of north Israel
Trip around the Sea of Galilee
The Sea of Galilee, also in northern Israel, is considered a preferred destination you shouldn't miss. The region is also historically meaningful to all religions and includes culture, history and spectacular views of nature. The Golan Heights offers its visitors many attractions and varied hiking trails that are suitable for all levels of ability. During the trip you will meet birds of various kinds, you can refresh yourselves in the waters of the Sea of Galilee, climb mountains, meet the people who live in the area and enjoy a unique experience.  Whether you are seasoned hikers or looking for an easy trail, this region is right for you and will give you an interesting peek into life in Israel.
Visit to Nazareth
Nazareth is in the Lower Galilee and offers its visitors an all-inclusive experience of culture, art, food and history. It is located around a mountain range and so while traveling through it you could connect both to nature, the foliage and truly feel on vacation. We recommend that you
visit Nazareth
market and don't skip the holy churches, the picturesque alleys, the flavors and unique smells of the place. The Nazareth vibe is nothing like anywhere else in Israel, and it includes an unforgettable experience for all the senses.