Why you should try a long distance hiking tour in Israel
There are so many ways to travel in Israel which,most probably, you will find enjoyable and interesting.
You may opt to travel with a group where a bus will take you from one point to another. You can hike independently while hitchhiking or use public transportation. There is the choice of self-guided tours where you walk at your own pace while we arrange the accommodations, luggage transfer,walking notes and whatever is required for this unique experience.Organizing ofself-guided tours is our specialty and that is also why we think it is the best and most unique way of
traveling in Israel
. Here are some reasons why you should try this option as well
Your opportunity to discover authentic Israel rather than the touristic most visited one
Some of the most famous sites in Israel are: the Western Wall, the Sea of Galilee, Tel Aviv seaside, Masada and the Dead Sea. It's not that these sites are not as beautiful and interesting as they do not reflect the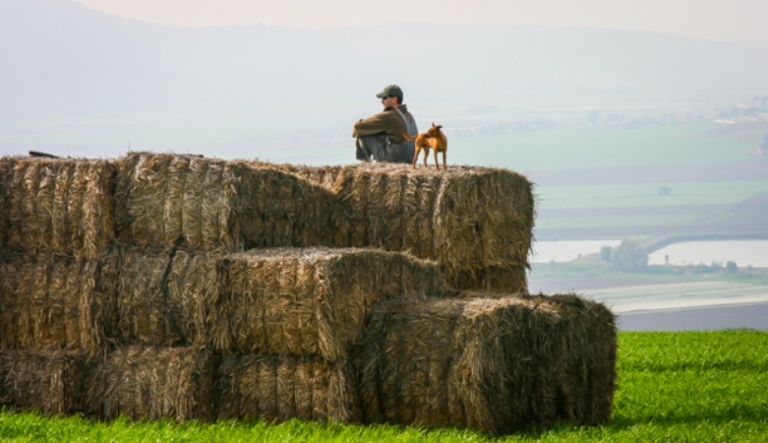 Visit authentic Israel by hike
However it's very difficult, even impossible, to get acquainted with the Israeli authenticity through these sites. The self-guided hiking trails will introduce you to much greater authenticity and expose you to equally interesting and unique sites and stories. We will help you to plan a fascinating, safe and unique walking experience incomparableto any other trip types.
Choose your hiking companions and walking pace
On
self-guided walks
you have the option of choosing your partners and avoiding traveling with people who are not your "cup of tea". Group trips usually bring together individuals not necessarily sharing the same values, which often detracts from the enjoyment of the trip. On the self-guidedtours that we organize, you choose your partners. We are,therefore, confidentthat 2 partners only walking together will have a wonderful experience. You are the ones who set the pace, where to relax or stopor when to keep going. It is, in fact, a flexible trip solely tailored to your preferences, wishes and travel style - that is why it is such a great experience.
First hand encounter with locals, their culture and stories
We strongly believe that the best way to really get acquainted with a (any) destination is through meeting with the people who live there.
Hiking
is the opportunity to meet the locals, get to know their culture, and listen to their fascinating and intriguing stories. Along theroutes we organize one can visit culturally diverse communities where people are eager to tell their story, all you need todo is start a conversation. We are confident that you will have a most interesting experience!